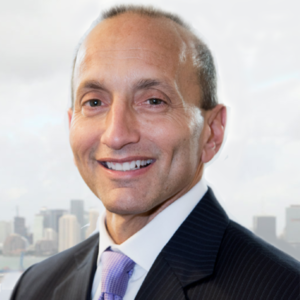 ZGrowth Partners is thrilled to announce that Rick Del Sontro has joined the company as CEO and an operating partner. Rick served as President & CEO of Zippy Shell for the past 8 years, taking the company from a concept in the U.S. to the fastest growing moving and storage franchise business in the country.
Rick led the company through two private equity investments.  In 2015, Virgo Investment Group LLC completed an initial investment of $25 million and in 2018, a 2nd investment that included the merger of 1-800-PACK-RAT, the 2nd largest provider of containerized moving and storage services in the country (Zippy Shell and 1-800-PACK-RAT Announce Merger). Under Rick's direction early stage investors have seen a return of nearly 30X on their investment.
Rick brings to ZGrowth an important element of building a brand from the initial stages, to its growth stage, and ultimately to a liquidity event. "We feel like the addition of Rick is an important step in building our team and further positions ZGrowth as a world class provider of franchise talent and services," stated Javier Parraga, Chairman of ZGrowth.  "Our franchise expertise along with our commitment to investment capital allows us to effectively take strong franchise concepts and rapidly expand them nationwide."
According to Rick, "ZGrowth's services are needed within the franchising industry.  There are so many strong franchise concepts that will never fully achieve their potential because they lack the capital, the franchise knowledge and the infrastructure necessary to build their business.  We continue to seek out partnerships with great brands to build world class franchise systems."
About ZGrowth Partners
Partnering with Great Brands to Build World Class Franchise Systems.  ZGrowth is a consulting firm specializing in managing the sales and development process of growing brands and is your outsourcing solution to growing your brand to the US and global markets.  Our advisors offer our clients more than 100 years of global franchise sales experience, including sales of $100+ million in initial franchise fees and the signing of 1,000+ US franchise agreements­­­­­­­­­­­­­­­­­­­­­­­­­­ and over 200 international Master Franchise Agreements. Contact us to learn more about partnering with us to grow your brand at http://www.zgrowth.com.